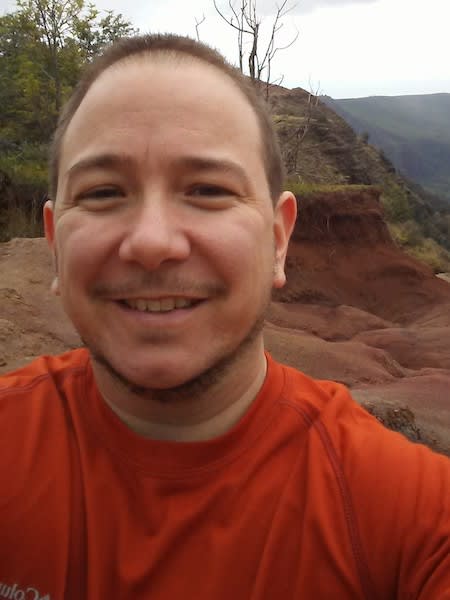 Rhyrus Falcone
Certifications:
Hi,
My name is Rhyrus and I am the owner of Stay on Target Fitness. I am a 47-year-old guy who has sustained multiple injuries as an adult and at age 13 was told by 2 orthopedists that I had to quit all sports because both of my knees were bad. I stopped all sports and dropped my first passion.
Fast forward through my adult life - I would try to stay active, but would push myself too far and in turn get injured (ankle soreness, shoulder pain, or my knees would start barking at me). I would rehab and get back into doing something active, until the next time the knees would start aching or I would get hurt. Work became my primary focus, and then the stress and the pounds started to pile up.
8 or 9 years ago, I sat across from my doctor at my yearly physical and learned that my cholesterol and my weight had gone up for the third year in a row. Right there I woke up and realized that I had to put my health first if I wanted to do the things I loved and live life to the fullest (adventure vacations and sports)! Finding the right fitness and health professionals was the most important thing and that took a while to do. It was worth the search and wait, as I am doing things I was told I could never do (a weighted squat, a deadlift, etc) and all because the right professionals gave me the right progressions, and knew how to work with those of us with less than perfect bodies.
I love helping others, teaching, and sports. So I started this company to help those who might have an injury or some kind of ailment, who've allowed work to get in the way of their health, have never set foot in a gym, or simply don't know what to do or where to begin. Together, we can get your health and fitness in line so you can still do the things you love and live your best life!