Lesley came to me thinking her low back pain, two bad knees, and neck issues made it impossible for her to workout. She had no hope of getting better. She had pain while simply sitting at her desk, couldn't get out of a chair without rocking, and couldn't pick something up off the floor. Plus, she had to push past her feelings of embarrassment that she couldn't do the most basic exercises, just to meet with me.
First, I reassured her that it takes serious courage to start working out after such a long time of not taking care of herself. It is easy to jump back in after only a few weeks of not exercising, but so much harder when it has been many years. Second, I let her know that I understood her feelings of lost hope, as I never thought I could get back in shape with my own knee and shoulder issues.
Lesley originally started working out twice a week. We started off slowly, with exercises and stretches that directly helped her trouble areas. She was great at communicating about how her body was feeling each day; so, I was able to modify the workout to address or avoid any issues. The sessions were mostly focused on functional work and loosening those seriously over-tight muscles.
Within a few weeks, she was noticing so much improvement that she was motivated to increase her workouts to 3 times a week! Even her pain medicine doctor noticed her improvements, and within 6 weeks he reduced her treatment and encouraged her to continue training with me.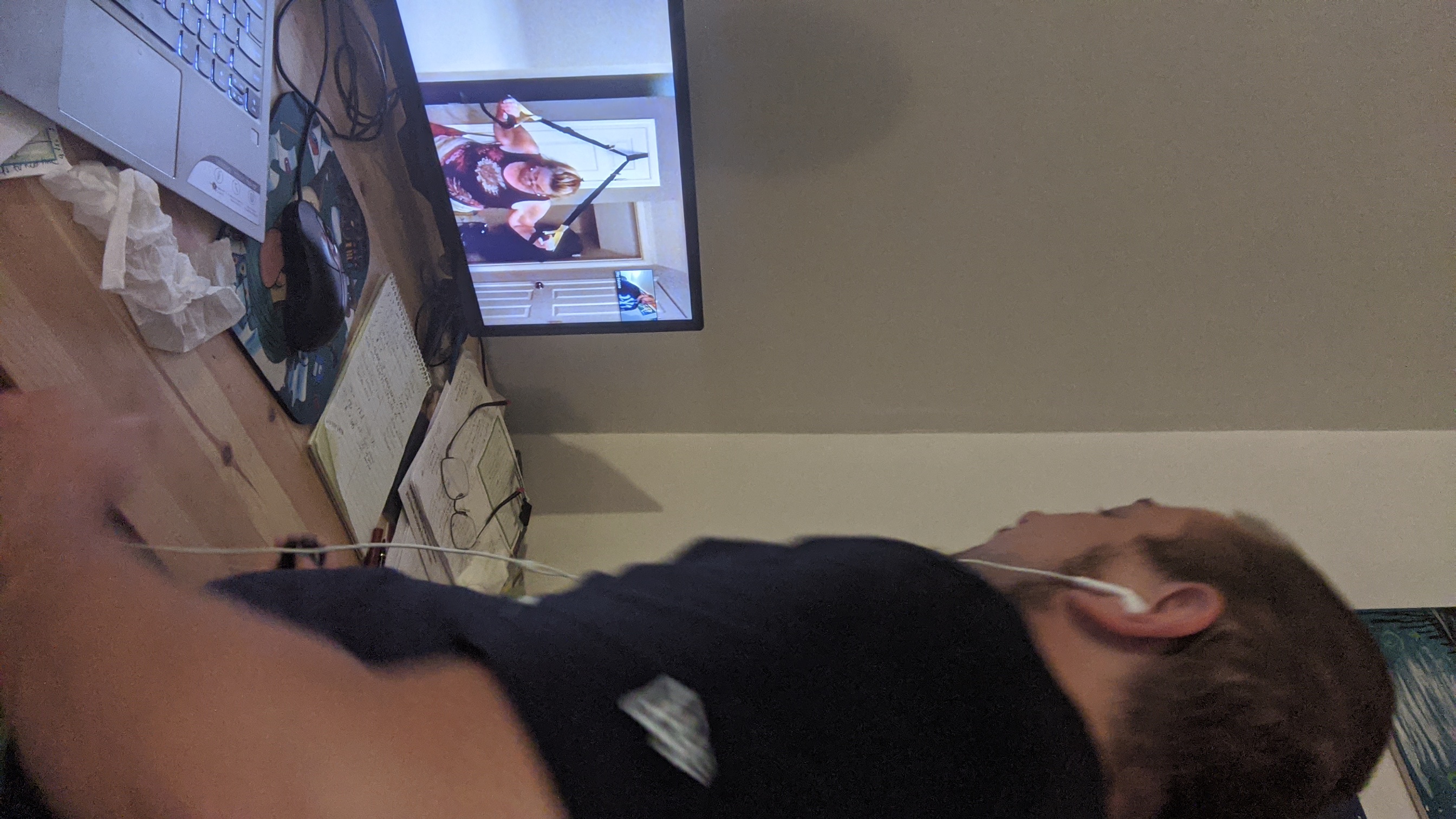 It has been only 3 months since she started, and she has met her original goal. She can now bend down to pick something up off the floor and can get up and down from the floor more easily. She doesn't have to rock back and forth multiple times before she stands up.
Lesley is now going after two new goals, as well as extra weight loss. She has lost over 10 lbs., can do a regular TRX Squat, and every week I am increasing her workload both in strength and cardio! She may not like the extra work, but she can do it and most times she does it with ease.
It is always AWESOME to see a client surprised when they can do something, they thought they could no longer do and would never do again! Some of the younger folk may not understand how awesome that truly is. But as we get older, the more functional and pain-free we can be, the longer we can stay independent and continue to live our best lives. We can travel, enjoy meaningful time with friends and family (furry, or otherwise) and keep up with the grandkids!
Lesley is an amazing testimonial of someone who, with the help of a trainer, took her health and fitness beyond her own expectations. With help, she learned what to do and how to safely progress way beyond her initial goals. What encourages me most is that she is motivated to continue to get better and go after new goals. She now has hope that she can go for it and live her best life!
If you have low back pain or knee pain, let's book a call to solve it! I can be reached at 914-953-8949 or fill out the request more information form on this page.