Living in Hawaii I am finding that how I shop, cook, and eat is going to have to change as fresh produce and meat, including chicken and turkey, can be extremely expensive. Can anyone say 4.99 for a single Bell Pepper? The chicken breasts in bulk was still over $4 per lb. Therefore, I have been looking for ways to get the protein and quality vegetables I need to keep my eating healthy. I have found some local produce that is not as expensive that can be found in supermarkets. Aloha Peppers for example.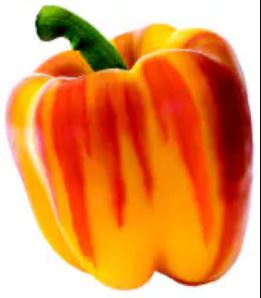 Check out my first homecooked meal below to see the Aloha Pepper being used.
One way to get the high-quality protein I need at a reasonable price is protein powder. I am using protein powder and frozen fruit to make some smoothies for lunch. Did you know that frozen vegetables and fruits are better than canned and picked at their peak for nutrients (sometimes having more nutrients than the fresh at the market)? What!? That is because they are picked at prime ripeness and flash frozen on the farm or at a nearby facility. The supermarket "fresh" produce that isn't local has to be harvested early because the produce will continue to "ripen" in transit. So frozen fruit is an awesome choice in those smoothies! Eggs are a good source of B vitamins and protein. I was able to get an 18 count for $6.00. That comes to 3 eggs for $1.00. If your making a traditional 3 egg omelet with sauteed frozen veggies will give you 18g Protein or more depending on the veggies you add. Nut Butters with no added sugar on sprouted bread can be quite filling and good fiber with decent protein content.
Also, there are plant-based proteins that are less expensive than fresh meats, for instance, the LightLife Smart Ground. I also found that the large family size bag of Kale was reasonably priced. I am seeing a lot of Kale in my future. I did find that buying frozen meat from places like Walmart and Target was reasonably priced. Other forms of reasonably priced protein are tofu, tempeh, and beans (dry are the least expensive). Using frozen meats or dry beans will cause cooking prep time to increase either to allow for defrosting the meat or soaking the beans. The last method for getting reasonable priced protein and veggies I hear is to go to Sam's Club or Costco. Since the places I am staying do not have the storage space, that method won't work for me.
First home cooked meal in Hawaii: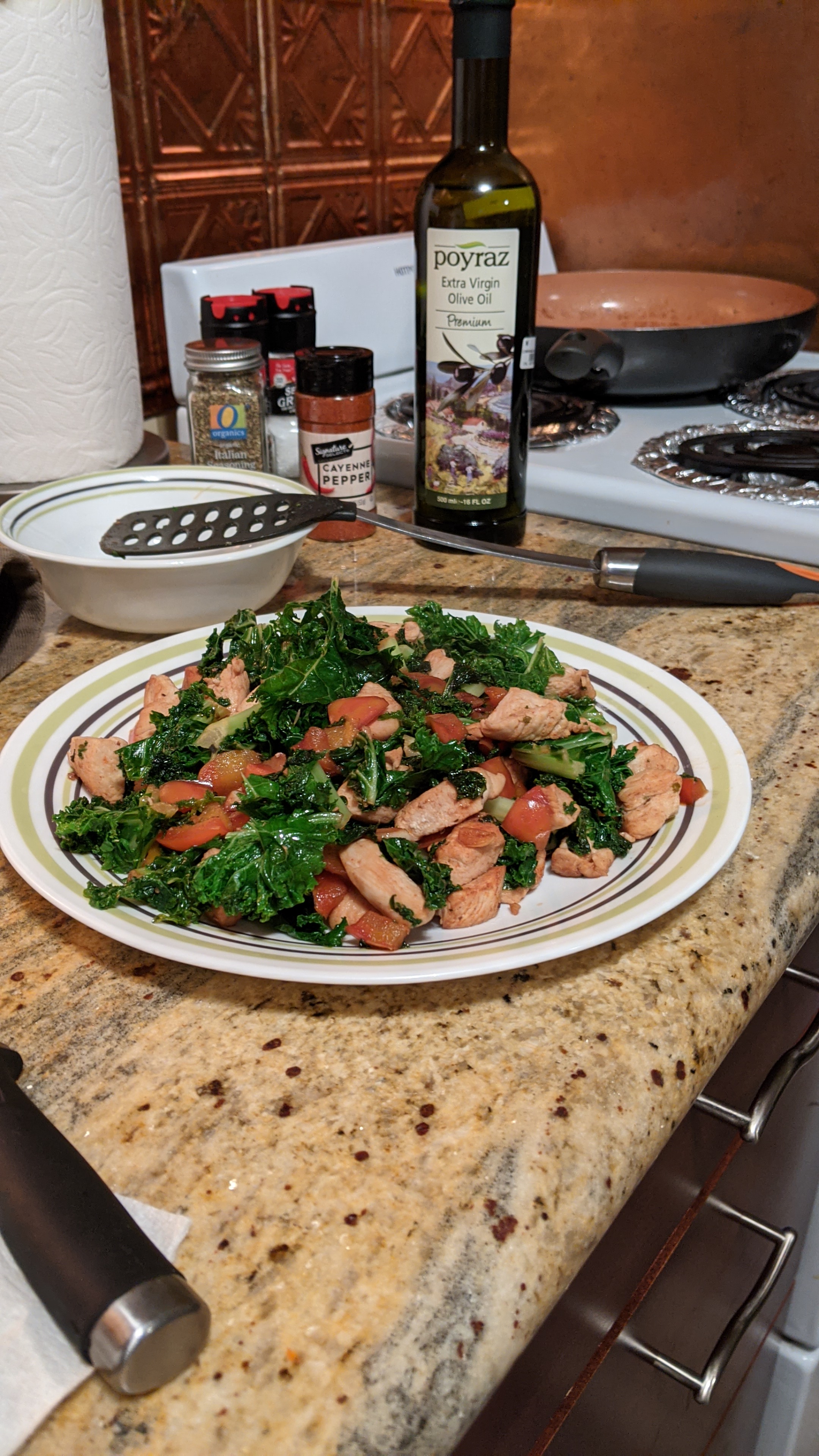 1 1/3 lb of skinless boneless chicken breast cut into bite size chunks
3 cups of chopped kale
1 bell pepper red, yellow, orange or aloha diced
1 large garlic clove peeled & thinly sliced
1/2 TBSP Italian Seasoning
Cayenne pepper to taste
1 TBSP of Extra Virgin Olive Oil

Sprinkle the Italian seasoning and cayenne pepper on the chicken chunks. Heat the olive oil and garlic in a sauté pan. When oil is hot, add the peppers cook for 2 minutes, stir often. Add the chicken. Once the chicken is cooked on one side, flip the chicken, and stir. Cook for an additional 1-2 mins. Then put all the Kale on top of the chicken-pepper mixture. Allow to wilt for about 1-1.5 minutes. Stir and cook until the Kale is cooked and about 1/3 original size. Remove pan from heat. This should make about 2-3 servings.
For my next recipe post I will show you what I made with the Mexican flavored Smart Ground.