So sorry ☹ grilling season is over for all my buddies. I love me a cookout with yummy hamburgers and all the fixins. Which is ok to have every once in a while, but when you are serious about your long-term health those "hamburgers" need a little change up. I prefer my turkey burgers that I can make any time and any season.
I know some of you are saying, "turkey burgers are dry and tasteless". Not mine! I promise mine are moist and delicious. No, they don't taste like read meat, but they aren't supposed to.
The turkey burgers I make use the 97% fat free or above. Yes, they can be moist! This is a quick and healthy recipe.
Ingredients:
18 or 20 oz package Ground Turkey Breast 97% fat free
1 large Vidalia Onion peeled
1 garlic clove peeled and chopped
1-2 TBSP Chipotle Spice rub (optional)
Take a cheese grater and grate the onion. It will turn the onion into a pulpy mixture.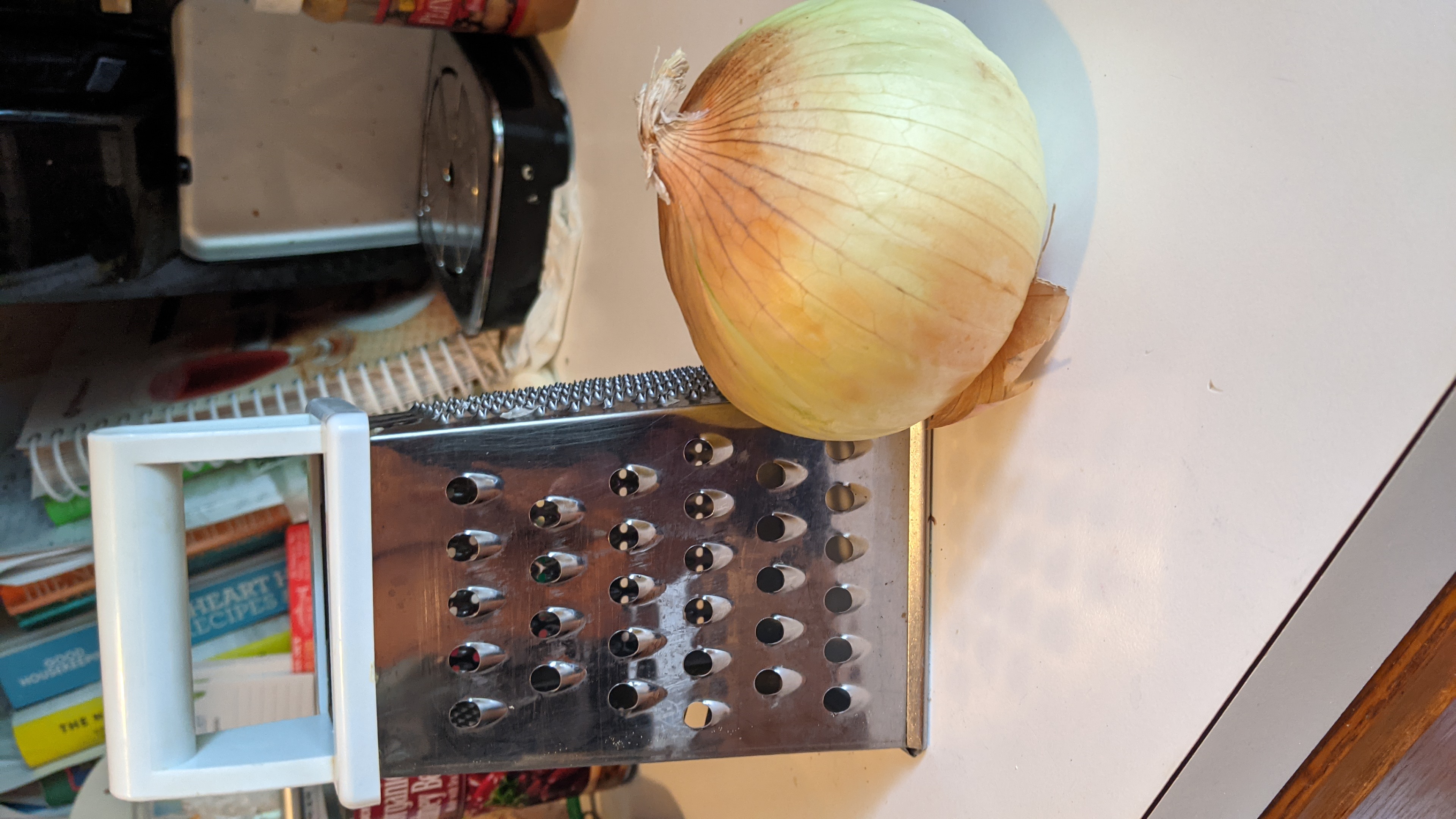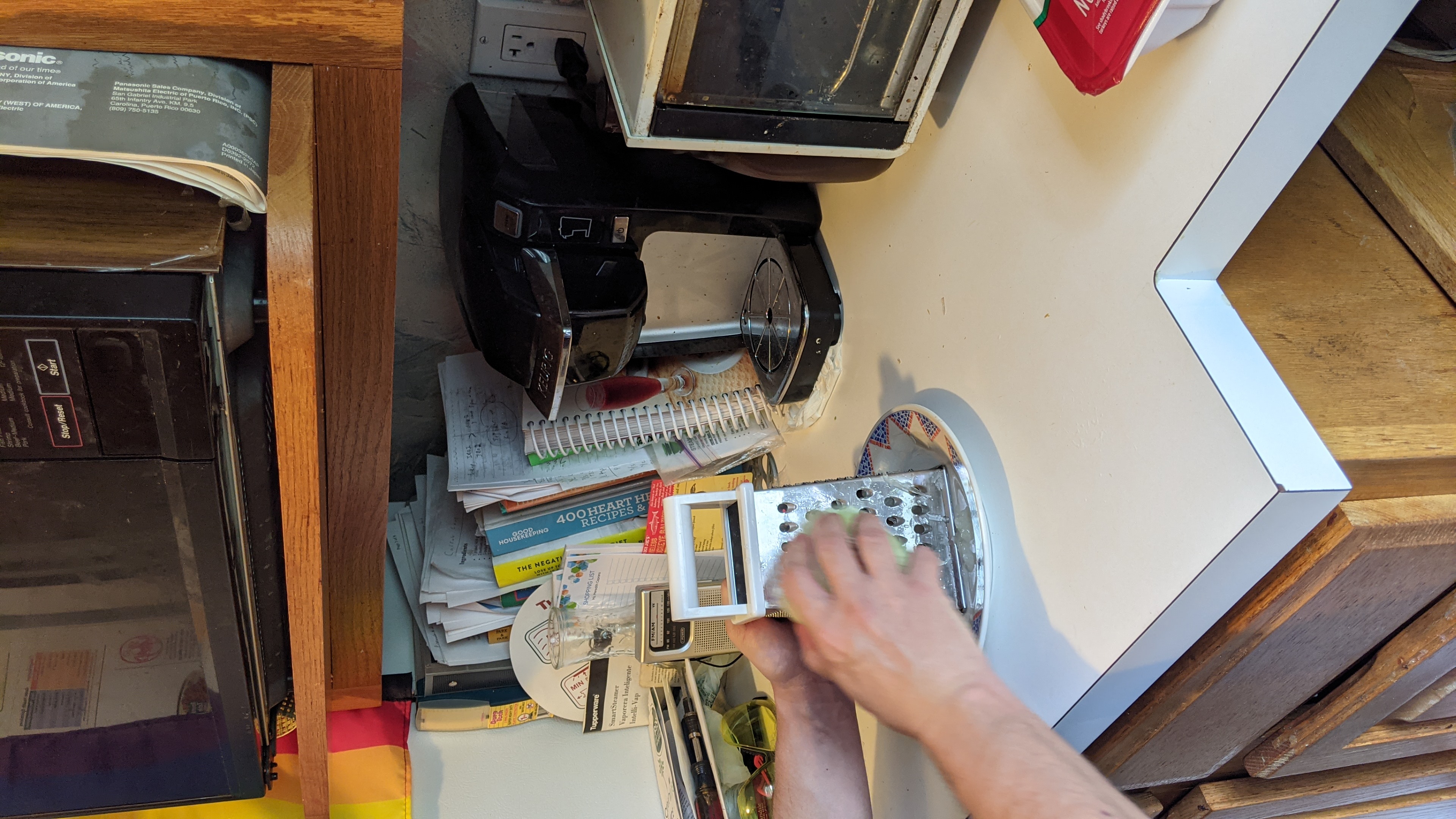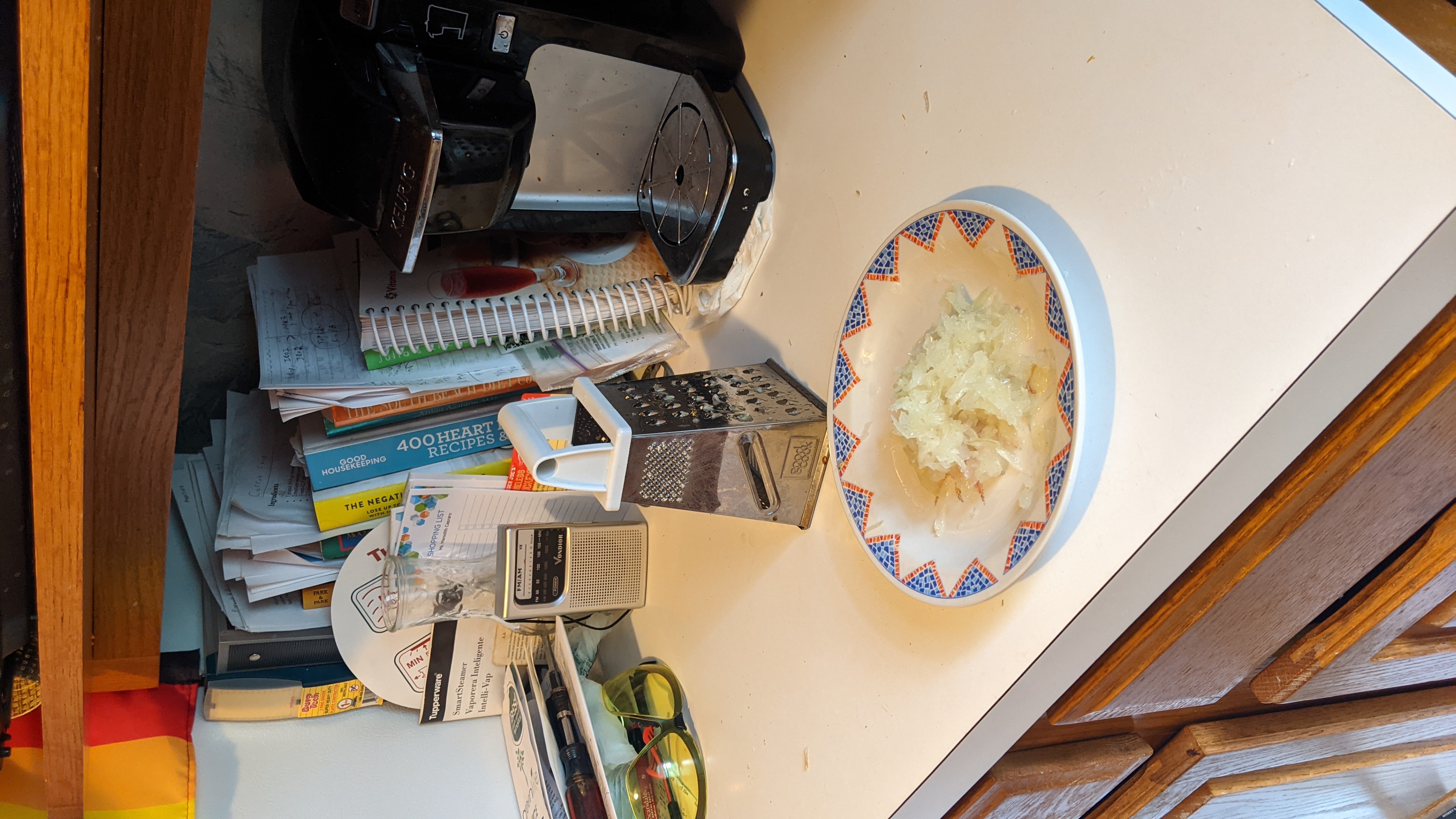 In a large bowl combine the turkey, pulpy onion, garlic and if using, the spice rub. Hand mix ingredients together.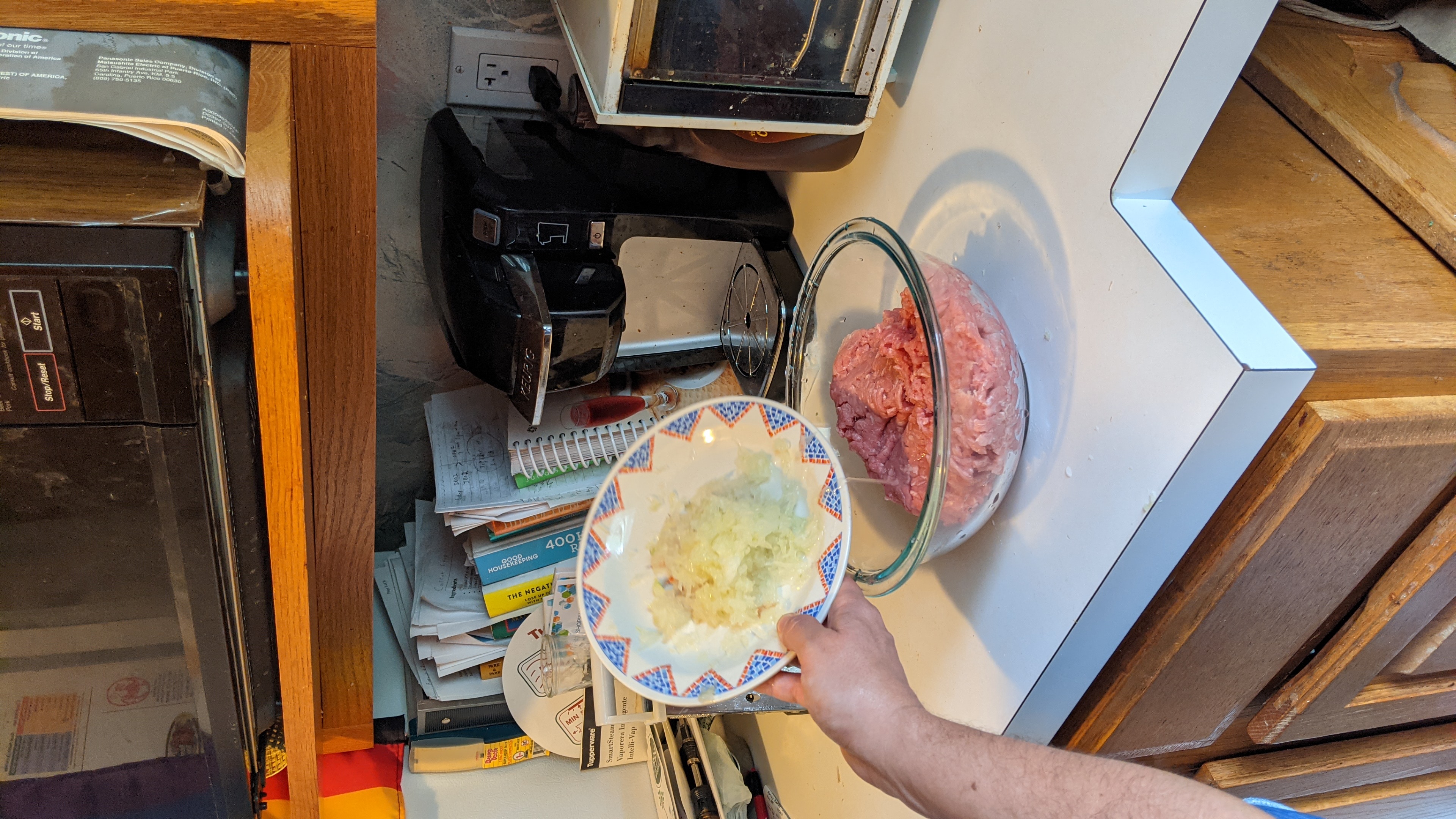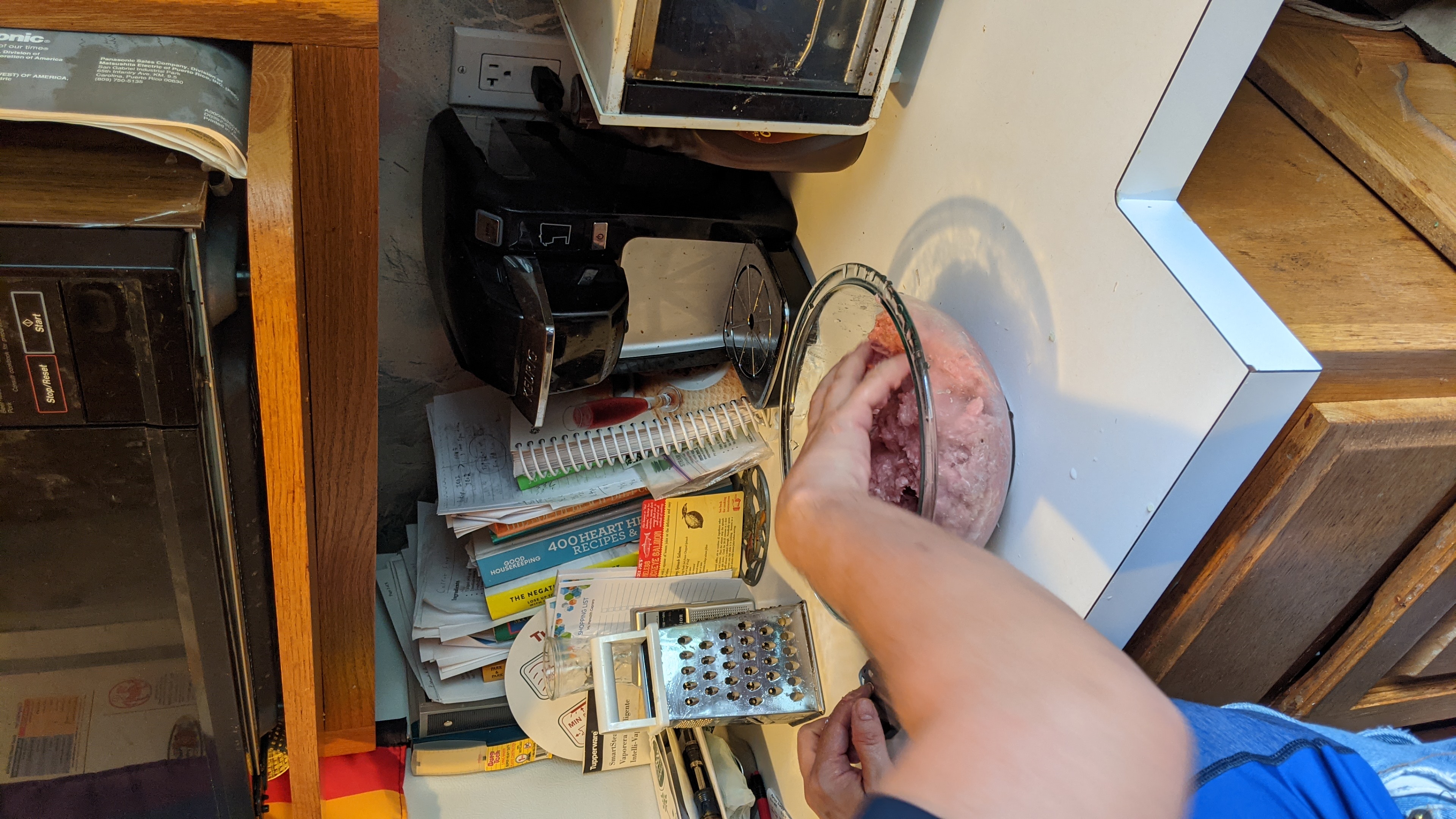 Now I use the Microwave steamer from Tupperware. I evenly spread out the mixture in the steamer basket. You could make patties if you prefer.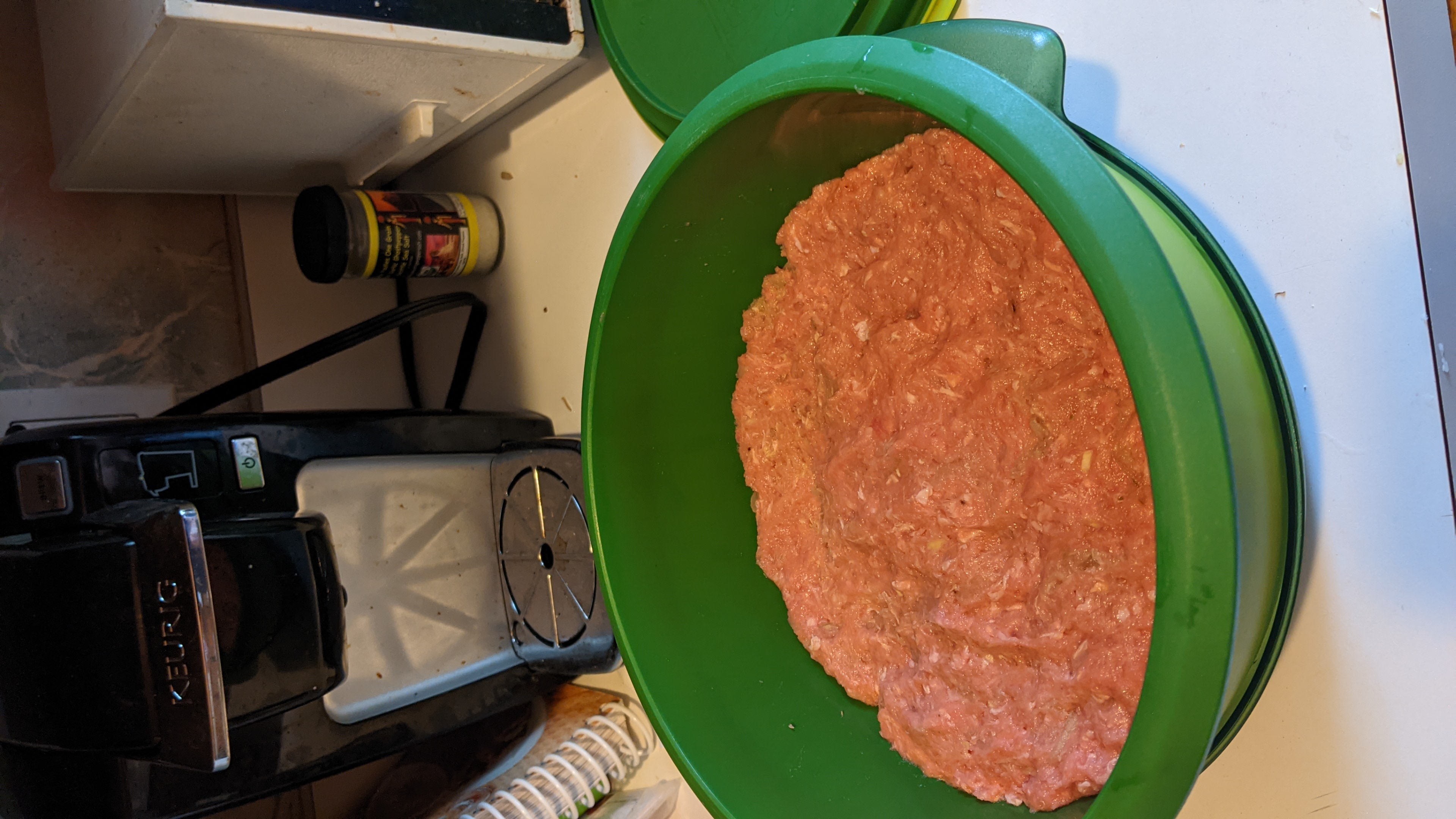 Fill the bottom with water. Place the steamer basket on top of the water tray, and firmly place the lid.
Pop in the microwave and set on High. Cook for 6-8 minutes depending on your microwave. If not sure, cook for 6 minutes. Take top off carefully as steam will escape. Cut into center of turkey. If still pink, put lid back on a cook for couple of more minutes. Otherwise, let stand and then cut and serve (if you made patties then just serve) as desired. My two favorite choice of toppings is salsa or spicy brown mustard depending on my mood.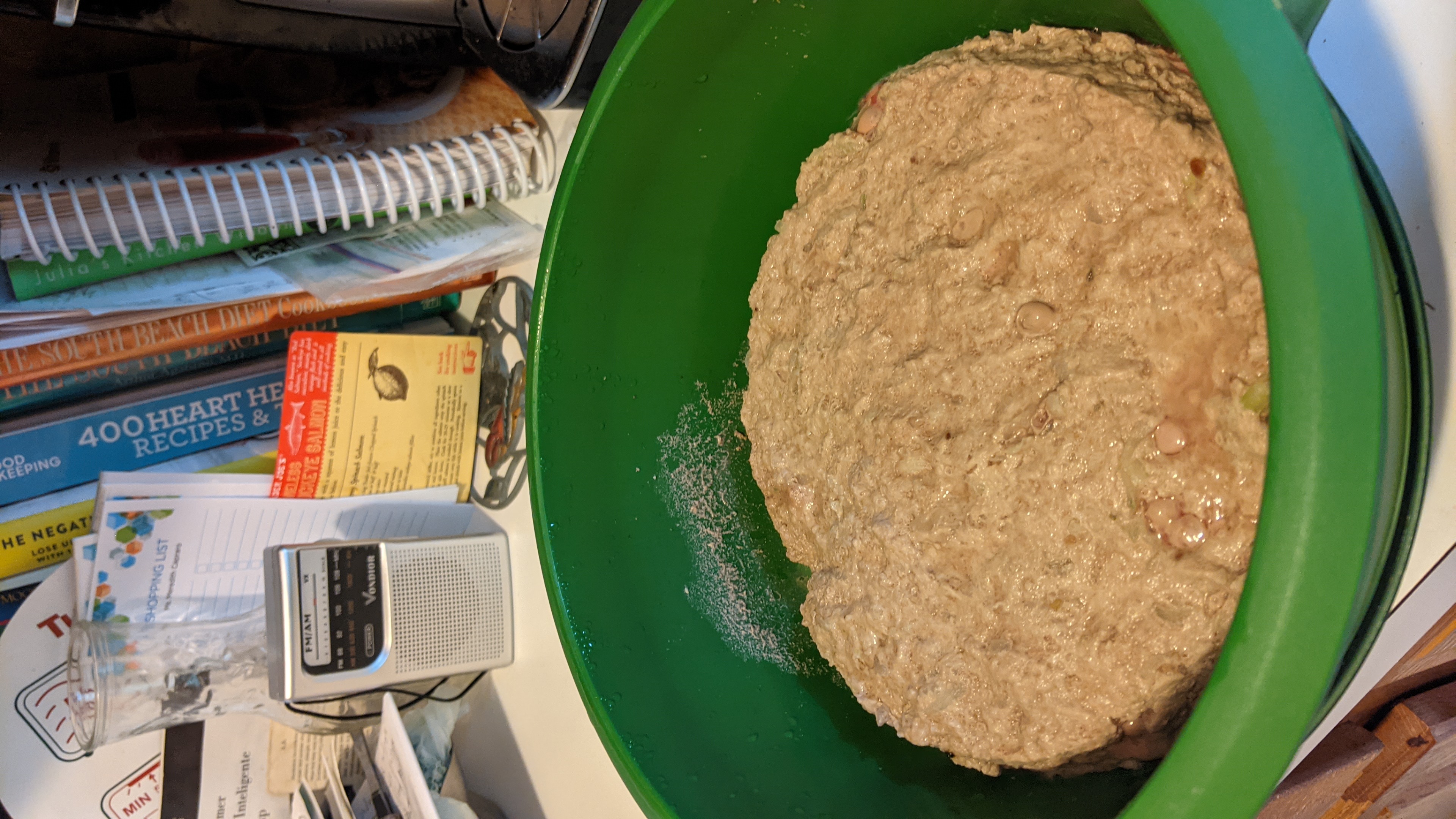 Now you can have healthy burgers year-round!