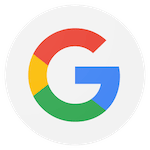 Rhy took the time out to write me up a personal program when I was unable to continue physical therapy. That is the type of personal touch Stay on Target Fitness has that similar establishments do not provide. There is something for everyone whether it be online or in person, Someone with high fitness goals or someone who is rehabilitating like myself. It's a wonderful facility with a first class staff. I just can't say enough about how Rhy went out of his way to help me, and the attention paid to every client. For anyone with physical limitations I would definitely give Stay on Target Fitness a try.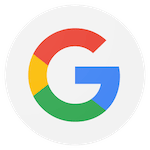 This was the best decision I made not only does Rhy help you with your exercise regimen and nutrition but also with your motivation and outlook staying healthy. I would recommend this before any personal trainer or gym and to anyone who struggle to get a jumpstart on their health. Aces in my book!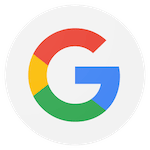 Rhy, I LOVE these wrist weights!! Rhy really listened to me and understood what I was looking for and trying to accomplish. Then he took the time to research and find me exactly what I wanted. He went the extra mile and found weights that are stylish so I can wear them even while working at trade shows!! He also walked with me and gave me tips on how to get the most out of the purchase. That is the type of personal touch Stay on Target Fitness has that is missing with other trainers. I saw improvement in my arm strength and the look of my arms in just a few days. I highly recommend Rhy and Stay on Target Fitness. He is a great listener and knowledgeable to get you to the results you are looking for!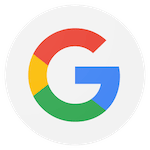 I have suffered from chronic neck, knee and back pain for many years, and every attempt I made to exercise either on my own, at a gym or with a personal trainer has always ended up with me in more pain, feeling discouraged and hopeless. I've know Rhy for many years and when I heard that he had started Stay on Target (Fitness) I decided to give it another shot. I've been working with Rhy for about nine months now, throughout the pandemic, 3 days a week, both in person and on Zoom. When I started it was difficult to get up out of a chair, off of the toilet or shift myself around in bed. I couldn't look in a cabinet under a counter, or see into the back of the refrigerator. All that has changed – I can do all that and more with relative ease now. Rhy has worked with me at my own pace, pushing just enough to be encouraging. Never over bearing like some trainers I have known. He cares about the whole picture (health, nutrition, etc) not how many reps I can do. I am so glad that I started working with Rhy, and I can whole heartedly recommend him to anyone interested in healthy living.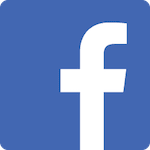 It easy to find a meathead trainer that will encourage you to pick up and put down heavy stuff over and over. I've had plenty of those and often found myself injured after a couple months. Finding a trainer that cares about making you healthy, balanced,and strong is another matter. I have a health condition that means I have to be very careful not to overdo my workouts. Rhy designs our workouts to develop my core strength, flexibility, and balance. He makes sure I'm not doing too much so I don't trigger a flare up. He is consistent and intelligent. I can tell that each workout is custom designed for me and my needs. My results are VERY noticeable. First, I realized I was putting my shoes on without wobbling. Then I noticed my arms & shoulders looking great! I have fewer problems carrying groceries or other household tasks. I'll be sticking with Rhy and his thoughtful approach to fitness for those of us looking to improve and maintain our health.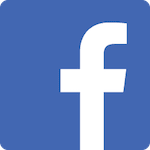 I would like to offer the highest appraisal of Stay on Target fitness and personal trainer and coach Rhyrus Falcone. I am about three weeks into the program and I am seeing significant benefits. I came to Stay on Target after a period of two hospitalizations, much sedentary recuperation time and much time away from attending to fitness. In addition to such I've had long-standing problems with gait and balance. The initial assessment immediately targeted in on these difficulties. Rhyrus is a patient and encouraging coach. A standard at home practice is encouraged. Rhyrus quite closely monitors my progress and ability to perform. Our workout regimen is always challenging though Rhyrus continually assesses My ability to perform and complete tasks. Rhyrus. Takes a keen and genuine interest in my improvement. People have noted. that my gait has somewhat improved. The program we are developing is utterly suited to my individual needs. I have worked with other trainers before, this experience does exceed. I Would totally recommend this service to those, what ever they're starting point may be.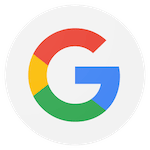 Rhy is dedicated to his clients and creative in finding people the right solutions to their individual fitness needs. He helps you improve according to your own goals and is always supportive and positive. He's a pleasure to work with!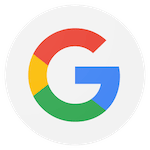 Rhyrus is the go-to person to train with if you want someone who really knows how to work with specific problems and challenges. He primarily works with men, but has also helped many women with their lower back and knee problems, posture, and neck pain. He offers nutritional coaching to help you shed unwanted pounds, as well.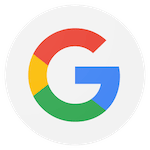 Rhyrus is really knowledgeable, dedicated and professional... but what sets him apart is that he really takes the time to get to know you and exactly what you need. Not just a cookie cutter trainer but he genuinely cares that you succeed. Definitely give him a shot, you won't be disappointed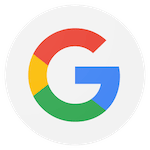 Stay on Target Fitness is all about keeping in touch with clients and staying with them throughout their journey to better versions of themselves. I've known the owner for many years and believe anyone would truly benefit from this service!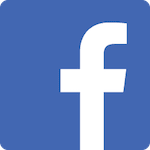 Rhyrus at Stay On Target Fitness is a true fitness professional. Specializing in rehabilitation of lower limbs and back, Rhyrus can help you get to your New normal and better than ever. Training with Rhyrus is available in face-to-face and online format so call or email today to make book a consultation.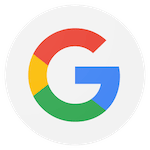 Fantastic personal trainer! If you need to level up your fitness routine - you need to consider Rhyrus.